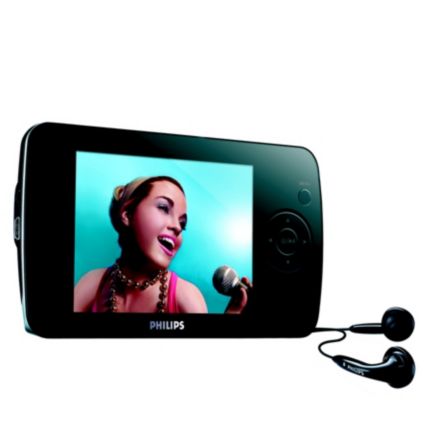 I mentioned in an earlier post that I received an MP3 player for Christmas. It has taken over my life! I have been having so much fun downloading books to listen to. I am an avid reader and regret the loss of recreational reading time that results from homeschooling and caring for a houseful of children. My MP3 player has solved my problem! I listen to books in the car, while shopping, while waiting endless hours for various children during their activities, and my personal favorite, I listen while doing my needle projects, crocheting or needlepoint, etc. I can even 'read' when my eyes are just too tired to look at a book.
Since Christmas I've listened to hours and hours of books. Here is a list of what I've been reading and some comments about each.
Comfort Food
by Kate Jacobs: This is the story of Gus, a 50 year old widow, who's been a widow since her children were small. She was the picture of a domestic goddess, creating wonderful menus and keeping house with style when her husband died in a car wreck, thrusting her into the role of breadwinner and sole provider for her family. She used her talents and opened a sandwich/pastry shop where she was discovered by a local producer who set her up on a local cable television show, "Cooking with Gusto" where she reigned as queen of the cooking shows before the Food Network was a household name. Now, right around her 50th birthday, Gus is faced with some television programming changes, concern for her daughters who are in their early twenties, and a romantic interest which frightens her, as she has refused all suitors since the death of her husband.
Ride Down Mt. Morgan
by Arthur Miller: This was an enjoyable performance recorded before an audience with multiple actors providing the voices of the characters. It was hilarious, but a bit bawdier than what I usually choose. The story is of a man who has two wives, one in the city and one in the country. He has children with both. His first wife (of over twenty years) is a home maker who fusses over him, they love each other and life is very predictable. His second wife (of about 7 years) is a more fun loving person, a risk taker and a career woman. The two women could not be more different. One winter night, there is an ice storm. He is supposed to be leaving the second wife, with whom he lives up on Mt. Morgan, to go home to his first wife in the city. He has a terrible car wreck and he lands in the hospital where the two wives meet, friends visit him, and his nurse comments through out the play.
Adam Bede
by George Eliot: This is a very sad story, which ends well but tears at the heartstrings throughout. Adam is in love with a young girl named Hettie who does not return his feelings. She is in love with a local scoundrel who leaves her with child. Hettie agrees to marry Adam, but just before the wedding leaves to find Arthur, the father of her baby. Without spoiling the story, there is a very sad murder and its consequences explained to and experienced by the reader, and the story ends on an uplifting note. You will experience a range of emotions in this well written story.
A Room With a View
by EM Forster: A favorite of mine. I actually received this video as a Christmas gift this year. The story is of a young girl who finds herself engaged to a man, Cecil, who is a good connection for her family; she may have been able to find some happiness with him but for George, a young man she met while traveling with her meddling cousin, Charlotte. This is a well written love triangle that makes your heart skip a beat or two.
Lady Susan
by Jane Austen which, remarkably, I've never read before. This is a delightful story of a devastatingly beautiful widow who is a hopeless flirt, extremely opportunistic at the expense of her marriageable daughter, and who gets her just deserts in the end. This is a book of letters which, true to the Austen style, will keep you chuckling and will not disappoint.
I Went to Vassar for This?...
by Naomi Neale: This is not the type of book I would have typically chosen, but I was intrigued by 'Vassar' being in the title as I grew up near there, had grandparents and family members who worked there, and spent many hours walking the grounds. In fact my wedding pictures were taken on the grounds of Vassar College. Vassar is barely mentioned in this intriguing story which never stopped surprising me. The premise is of a career girl, Cathy, who after getting sacked from her high powered ad agency job, suffers an accident with the microwave in her modern day New York City kitchen and is transported back to 1959. Her flatmates are stereotypical 1950s single women who think she has suffered an electric shock and are trying to help her recover from the resultant amnesia. The story is of how Cathy fits in to her new life while trying to figure out how to travel forward in time to her old life. Of course, she gets to a point where she wonders if she would still like to go back, or if she'd rather stay where she is.
Tess of the D'Ubervilles
by Thomas Hardy: An angst filled, heart and gut wrenching story, with characters both noble and despicable which traces the life of Tess, who is given more than her fair share of trials in her life. More than once, this story brought to mind Catherine and Heathcliffe of
Wuthering Heights
though the stories are vastly different, the emotions I experienced as a reader are very much the same. If you are a fan of Emily Bronte, you are sure to enjoy the story of Tess.
Though there are many more stories, I shall save them for another day. Perhaps I will do a regular Monday feature of Interesting Reads. Upcoming books teaser:
Twilight
by Stephenie Meyer,
The Secret Life of Bees
by Sue Monk Kidd,
Beowulf
by an unknown author,
Friday Night Knitting Club
by Kate Jacobs,
Wives and Daughters
by Elizabeth Gaskell, and
Villette
by Charlotte Bronte.
*NOTE* Should I happen to convince you of the value of reading through an MP3 player for your busy life, I have one recommendation. Make sure your MP3 player will take WMA Audiobooks as most of the library's best choices are in this format, which is not compatible with iPod, and other players. My son has an RCA MP3 player and I have a Philips (similar to though not exactly like the one pictured above), neither are compatible. Some of my other children have a Trekstor which is compatible. WMA Audiobook format has the largest selection. I have to be sure to check out titles which are MP3 books, or books on CD which I load into Media Player and then onto my MP3 for the term of the library check out.